About Bird Quote
How often do you think about bird quotes? Probably never if you are like me. I really didn't think too much about them until I started doing research on them and found so very many common bird quotes and quotations involving birds that we just take for granted. I have used a lot of them in my regular conversations and I'll bet you have done the same.
Now, never again, once you see the large selection of bird quotes we have on the site, will you ignore bird quotes you see, hear, or even use inadvertently in your everyday conversations.
This Bird Quote site endeavors to present as many bird quotes, bird quotations, and bird sayings as possible. We will certainly miss some bird quotes and ask our readers to contribute their bird quotes or ones they have found that are not on the site. The site also has bird trivia, bird songs, and other miscellaneous references to birds. Lastly, not to forget, there are plenty of bird images and information about the birds. Have fun and enjoy the site.
Who to blame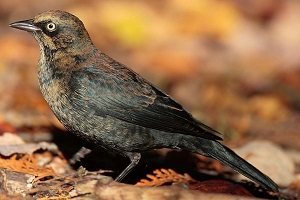 This bird is the reason for this site!
Blame him for everything.
Reader submissions to Bird Quote are the property of www.birdquote.com once accepted. You will be credited for your submissions.
Please NO vulgar or bad language submissions. We reserve the right to reject any submissions (or comments) that are not in good taste.
Your comments are welcome wherever allowed.
Bird Quote would like to hear how you use bird quotes. Also you or your children can name the type of birds pictured with the quotes. If the bird is named, indicate if you have seen that type of bird.
Enter an example of your use of any bird quote on the site in the "leave a Reply" box beneath the quote.
You can also leave comments in the Readers Comments category.
Where comments are allowed add your comments or bird quotes.
Legal & more