Fly Like an Eagle
A popular song
"Fly Like an Eagle" was written by Steve Miller in 1976 on the album Fly Like an Eagle. A previous, slightly different version was written in 1973. The song went to number 2 on the Billboard Hot 100 chart during the week of January 8, 1977. The single edition can be found on Greatest Hits 1974-78. The song was also a hit by Seal in 1997.
Name this bird
Fly Like an Eagle
Facts:
The song has been used in ads by the United States Postal Service.
Chart (Jan 8, 1977) Peak position
U.S. Billboard Hot 100 #2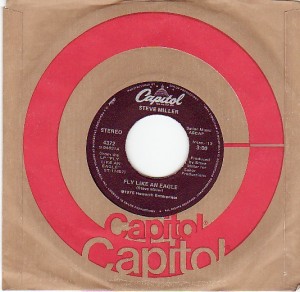 Comment below how you use this popular song and/or name the bird.
Record image from Wikipedia